It's become harder in recent years to figure out when an important friend, political figure, or news source is telling the truth. In the era of "fake news" accusations, sensationalist clickbait, and poorly researched articles, audiences can exhaust themselves trying to figure out what's real and what's not.
Remember, everyone in the media has something to gain from a story. The good news? There are ways you can decipher when an onscreen personality is lying. Even the most professional politicians can break their poker faces, and thanks to these clues from critical thinker Carl Sagan, we might be able to decipher their subconscious secrets.
WV Metro News / Chris Lawrence
Wikimedia Commons
Andrew Revkin
Pete Souza
FPG/Hulton Archive/Getty Images
Electrek
NBC
Wikimedia Commons
Wikimedia Commons
Wikimedia Commons
Nicole Kunze
Trevor Brown, Jr. / Deseret News
Columbia Pictures
Wikimedia Commons
Doug Mills / The New York Times
Ben Garrison
Christian Ender/Getty Images
Wikimedia Commons
B Rosen / Flickr
Thrillist
Pexels / Raul
The Independent
Denver Lodge 757
Wikimedia Commons
Community College of Aurora
Vice
The Business Journals
Birdair, Inc.
YouTube / AAAEDelivers
The Denver Channel
The Bulletin
The Center for Land Use Interpretation
The Center for Land Use Interpretation
About Camp David
Whitehouse
NPR
U.S. National Archives / Flickr
White House
Inside Edition
West Virginia Gazette
C-Span
Edward Betts / Wikimedia
Inside Edition
Greenbrier Hotel & Resort
North American Aerospace Defense Command
Inside Edition
Time
aboutboulder.com
Courtesy of National Nuclear Security Administration
REUTERS/Sergei Karpukhin
Flickr / super*dave
Flickr / Dan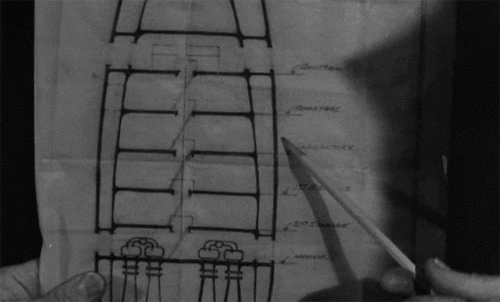 Mallory Gallery
Mallory Gallery
Mallory Gallery
Mallory Gallery
Facebook / Beckham Creek Cave Lodge
Mallory Gallery
Mallory Gallery
Mallory Gallery
Mallory Gallery